What is Evaluation?
When it comes to public health programs, evaluation is a cyclical process of fine-tuning your programming to see what worked and what didn't, to continually improve. 
TCEC's Evaluation Life Cycle organizes the evaluation process by three broad categories: Planning, Data Collection, and Reporting & Analysis. Informing each step of an evaluation is its Utility and Audience: What is it being used for, and who is it affecting? Click the links under each heading to find more resources and information on each phase of the Evaluation Life Cycle.
Click here to jump to Evaluation Advice & Technical Assistance.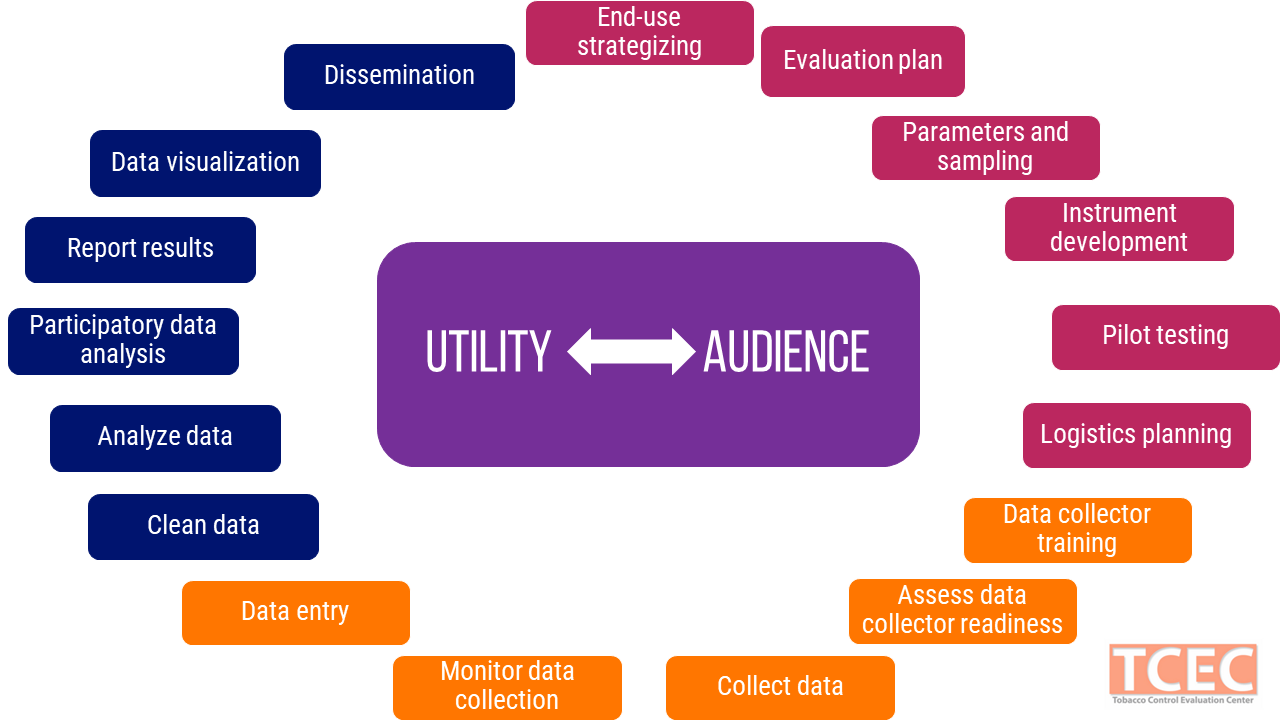 Evaluation Advice & Technical Assistance
If you are working with a Prop. 99- or 56-funded tobacco control project and need advice about an evaluation-related task, you can speak with one of our evaluation associates for individualized consultation.
To learn about the services and online resources we offer, check out these links:
Evaluation Basics
CX Indicator/Asset List (password protected)
Working with Evaluators
Tags