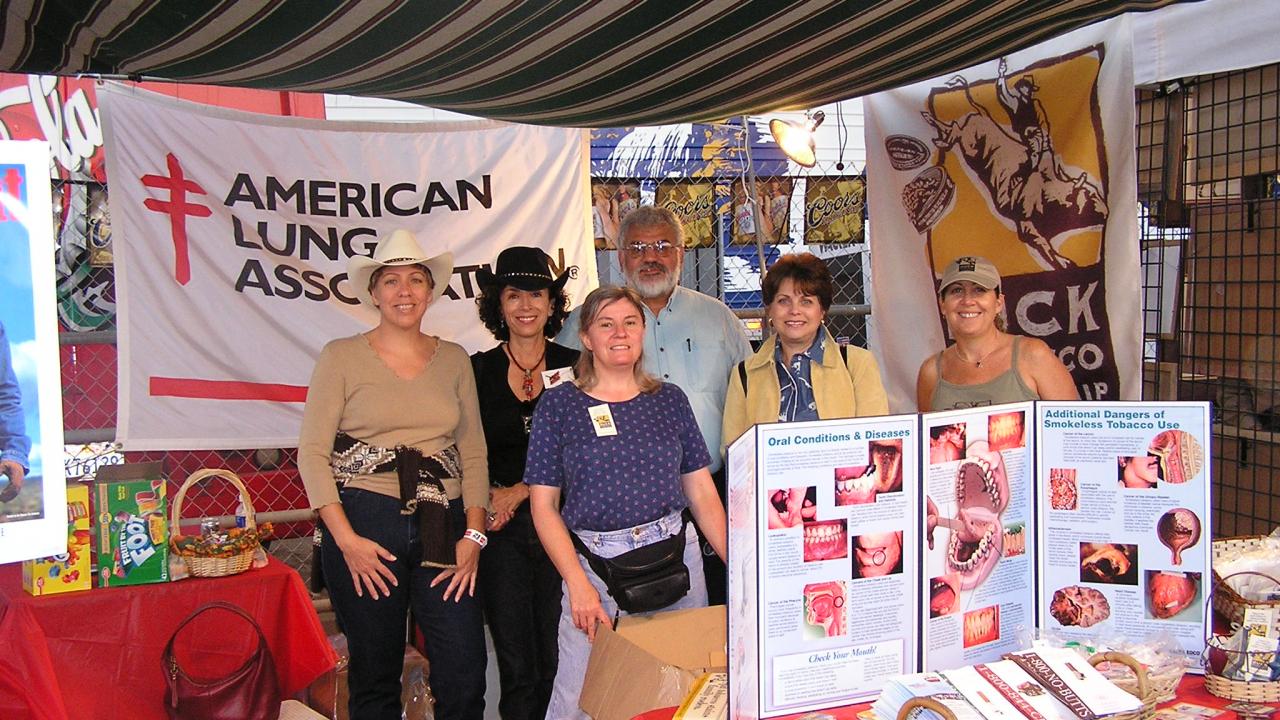 This is the first installment of our new series, Evaluator Spotlight, where we invite local program evaluators to share their thoughts about the perks and pitfalls of evaluation work. Interested in being featured in a future newsletter? Send an email to sehellesen@ucdavis.edu.
Dan and Denise Cintron Perales of Perales & Associates Evaluation Services have been in program evaluation for 25+ years. Dan begin working in evaluation in 1985 when he was a doctoral student in a school of public health. Denise Cintron Perales completed her Master's degree and began working with Dan as a co-evaluator in 1997.
In terms of Tobacco Control, Dan began in 1995 when the Tobacco Control Section (now CTCP) required that the local lead agencies (LLAs) allocate a proportion of their funds to evaluating their program. Dan and several other university-based evaluators provided program evaluation training at special Northern and Southern California meetings of the LLAs in 1996 and 1997. Many of the LLAs contracted with local independent evaluators – like Dan and Denise. 
Since 1997, they have served as evaluators to several LLAs including Calaveras County, Monterey County, and San Benito County. They also worked with the American Lung Association (ALA) of Santa Clara and San Benito Counties, (now Breathe California), the California Youth Advocacy Network (CYAN), and The Public Health Institute's unique "Buck Tobacco" project that focused on banning chew tobacco sponsorship at California rodeos.  On a larger scale, they evaluated two of the former Tobacco Control Regional Projects: the 13 county Gold Country Tobacco Prevention Coalition and the three county Central Coast Regional Project.
Tell us about some of the challenges you've faced in the evaluation field lately.
Creating healthy environments and behaviors takes time.  So much of what we all do in tobacco control is policy oriented and policy adoption and implementation can take years. This can be frustrating for program managers and external evaluators, especially for those working in rural settings where elected officials not uncommonly view tobacco control policies, such as smoke-free parks and tobacco retail licensing, as an infringement of personal freedoms versus a benefit to public health.  Gathering public opinion and key informant data from the public, elected officials, and opinion leaders in such settings can be very challenging for staff and evaluators.  The key to policy change is patience and perseverance. 
What are some of the successes you've achieved in your evaluation work?
In our 20+ years of evaluating tobacco control programs, we have collaborated with many dedicated public health 'warriors' fighting the battle, against the shifty tobacco industry, to protect the public against second-hand and third-hand smoke.  Our success has been in helping tobacco control programs document the successful adoption of numerous smoke-free policies in parks, college campuses, multi-unit housing, county fairs, and outdoor dining areas. We share these successes with our program partners.
 What is your favorite part of working as an evaluator?
Our favorite part is collaborating with program staff to plan and implement a program evaluation that provides program managers with evidence that their programs are creating change.  Over the last 20+ years we have developed strong partnerships with many program managers and health educators.
What is something you wish non-evaluators understood about evaluation?
Evaluation is your friend. Evaluation is not trying to find fault in your program. An effective outside evaluation is designed to gather information that provides unbiased evidence of the challenges you face in achieving your program objectives, how you overcame those challenges, and the factors that contributed to your success.  Furthermore, the key to successful program evaluation is collaboration and consistent open communication between the evaluator and the program staff. 
Photo courtesy of Dan Perales
Category
Tags