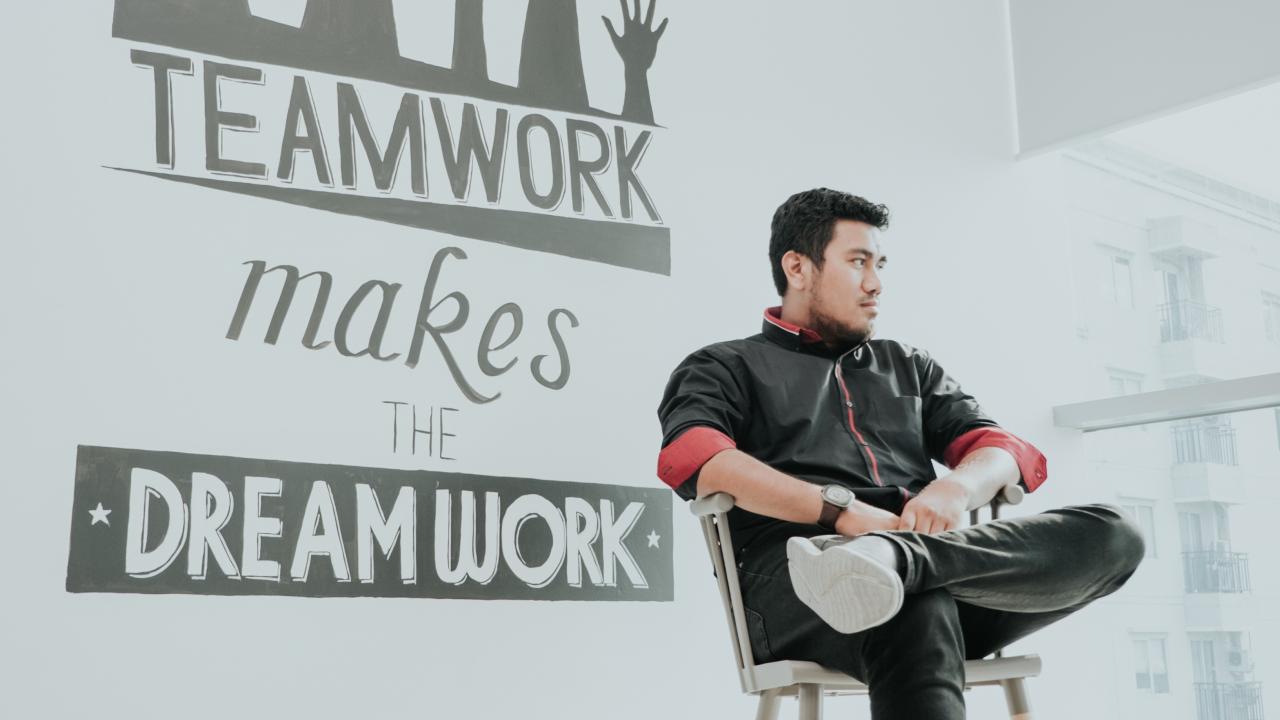 by Danielle Lippert and Jorge Andrews
In recent years the term "non-traditional" partners has been used in public health and by the California Tobacco Control Program. The idea is to invite voices to join us that may not be obvious allies to tobacco control.
You may wonder, why the push? Why now? How does this benefit my project?
During the fall of 2020, Danielle Lippert attended American Evaluation Association (AEA) virtual conference, while Jorge Andrews attended that of the American Public Health Association (APHA). They walked away with some thoughts about why approaching non-traditional partners matters, and how it can help as we fight to end commercial tobacco in California.
Jorge on APHA
My experience attending APHA virtual meetings honestly left me unsatisfied, as if I had heard the message before. However, I took the opportunity to investigate other areas and topics, which helped remind me of some previously forgotten lessons.
Before coming to TCEC, and working in public health In general, I spent 4 years working in a 100-bed youth group home in the California foothills. The youth I worked with were described as "at risk." Most were Hispanic/Latino or African American young men, all between 13 and 17 years of age. Most had gang affiliation and a history of drug use. These young men had been through the California judicial system multiple times, having been incarcerated, released, and after a subsequent violation were incarcerated again, a process called recidivism.
What does this experience have to do with tobacco evaluation?  These young men were my motivation to work in public health. The lives of young people are affected by their environment, and I was reminded of this during APHA session "There's No Place Like Home: The Built Environment and Violence Prevention" presented by Francisco Lara, Ph.D., Arizona State University, Tempe, AZ, Charles Branas, Ph.D., Columbia University, NY, NY and Eugenia South, MD, MS, Perelman School of Medicine, University of Pennsylvania, Philadelphia, PA.
This session reminded me just how important the built environment is to our personal development. The presenters found that by building parks and providing safe affordable housing we communities reduce violence and drug use, and improve the overall health of residents. This also reminded me of one of the goals of the Healthy Stores for a Healthy Community campaign, which seeks to improve the healthy options locally available while minimizing, even eliminating, the impact of tobacco products in our communities.
While the "There's No Place Like Home" session reminded me of the importance of the built environment, in the session "Firearm Research Using the Public Health Lens: A Strategic Direction" the presenters demonstrated the advantage of making new unorthodox partnerships. Catherine Barber, MS, from Harvard University, Boston, MA, was able to partner with gun groups and gun ranges to reduce suicide rates in New Hampshire. In her work in gun violence prevention, Barber approached gun groups as a possible partner in solving the challenge of suicide. By bringing firearm instructors, firearm shops, and firearm clubs her project was able to reach their target demographic and helped reduce suicides and expand the work to encompass 22 states.
These efforts reminded me of one of the things we at TCEC have been talking about as we encourage others to expand who is involved in evaluation activities. Bringing in new partners, or non-traditional partners, can provide a new perspective as you interpret the data you collect. Better yet, new partners can help open doors to new groups, sub groups or populations that had previously been yet unreached, unseen or unknown. 
Non-traditional partners can provide a new perspective as you interpret the data you collect.
By engaging nontraditional partners, we can benefit from a new source of support, but not only that, we can gain valuable insight, motivation, and find new more effective ways to achieve our goals. For me as a person working with at-risk youth those many years ago, I certainly could have benefited from a public health approach, and perhaps been part of a strategy that helped reduce recidivism or better yet prevent the lives of young men from being interrupted by incarceration. 
We can benefit from passion to help others and make a positive impact for current and future generations. As we make California a tobacco-free state, we can learn from others who, in their own way, are striving to make our communities better places to live.  
Danielle on AEA
Earlier this fall, I attended the American Evaluation Association's (AEA) first fully virtual conference, Eval20 Reimagined: A Virtual Experience. While I felt encouraged that the themes of this year's conference focused heavily on issues surrounding social justice I kept finding myself wanting more out of the sessions I attended, kept looking for the next step that never materialized. I am generally a fan of AEA's content and trainings, so this puzzled me. 
It wasn't until the last day of the conference that I realized what was happening: working in tobacco control in California, we have been having many of these discussions for years now. Our emphasis on addressing health disparities has opened the door to a bevy of important and sometimes uncomfortable issues like self-reflection, racial injustice, and power and privilege and the role they play in our work. 
Now, I am not suggesting our work is done here; on the contrary, we still have a long way to go. I am simply pointing out that while sometimes we feel overwhelmed with the task of rectifying health disparities in our state, in many regards we are a little ahead of the curve of the conversation taking place at a national level. Because of this, some of us may find we are in a place in which we need to branch out even more than we already have. 
Who in your community may be an asset to your coalition that you hadn't previously considered? 
I learned during my time as a project coordinator at a non profit that sometimes the most unlikely of partners makes for an impactful collaboration. I can't claim credit for some of these, like the time I befriended an administrative assistant at a tribal police department and her roller derby team ended up being instrumental in getting some important policy advocacy messaging out to the community.
Maybe she finally took pity on me because I kept sending emails and knocking on doors of key community leaders to no avail while working on a child safety grant.  I'm still not exactly sure why she decided to, but I didn't find out until after the fact that she had used her roller derby games to promote some proposed child occupant restraint (car seat) legislation by distributing our program's educational materials. This created some momentum that led to a "buzz" around the topic, and ultimately, the policy passed.
I get we aren't all going to lean on our local roller derby league, but my point is, tobacco control has been around a long time and has a ton of infrastructure in place. And that's a great thing. But sometimes it makes it harder to reimage your work plan and think outside the box.  And when we do that, great things happen.  
Category
Tags