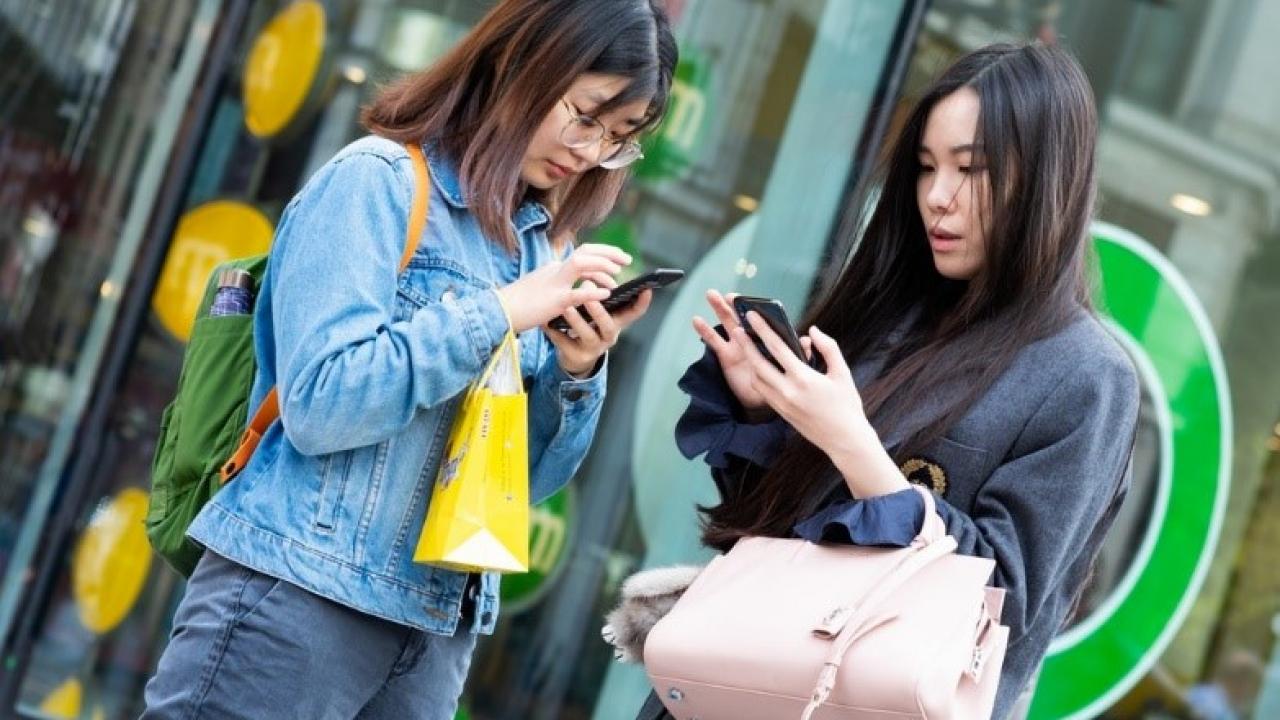 by Catherine Dizon
Healthy Stores for a Healthy Community (HSHC) is in full force.  We are about one month into it and we at TCEC have already fielded 252 requests for technical assistance, not including the times we show up in-person to assist with trainings or lend mobile devices for local programs to use for free!  (Quick plug to contact us if you want us to come out to help with your trainings.)
One of the common questions we get is, "Do we really need to do a 6-hour training?" 
Well, the fastest way to answer that is, "Yes, it's in your scope of work."
For some, the conversation ends there.  However, I encourage us to think back to the Train-the-Trainer messages we all heard in February.  We shared that HSHC is an opportunity for communities to help change their environment into a more positive and healthier place.  HSHC activities are some of the tools we can use to engage and empower our communities, give voice to those that may not otherwise been able to get involved in public health movements, and provide opportunities for skill building and fostering relationships.  With this in mind, many would argue that 6-8 hours is not enough to accomplish that.  But it's a start!
There are ways to actually enjoy yourselves while engaging data collectors in this training:
make it interactive, play games

have multiple speakers

break up the presentation material into smaller chunks

bring products for people to get a good look at what they'll find

add relevant, local examples

enlist a volunteer veteran that can help you teach

take a field trip to a nearby store to practice the survey in real life

practice it on your own and with your team so you are comfortable, too
Remember that the training doesn't end at the training.  HSHC Leads need to set up regular check-ins with their data collectors and establish communication expectations.  This doesn't just mean data collectors report how many surveys were done, but also for HSHC Leads to update everyone on the group progress, challenges, and successes.  Debrief with your team after the training and throughout data collection so that participants feel comfortable asking questions and providing feedback for others.  This is one way to infuse cultural humility into HSHC, by creating a space for participants share their experiences and learn from one another. 
This is our third round of HSHC data collection, and we have learned over the years that the trainings truly do take a lot of time, more time than one would expect!  CTCP required 2-hour trainings in 2013 and 4-hour trainings in 2016.  But we quickly found that that was still not enough time to fully convey all of the necessary information about the survey questions, response options, and protocols for successfully completing store observations.  Many LLAs were already conducting multi-day trainings way beyond the minimum required.  It is a helpful strategy to break up the training into multiple days to allow the information to sit and process in between meetings.  It also allowed for stronger and longer-term relationships with the data collection teams.
At the 2-day training in Sacramento, our data collection rock stars, Irene Linayao-Putman, Kristina Herrera, and Michael Magaña, shared their thoughts about the opportunities that HSHC brings to their communities. Here are some of my favorite takeaways from their session:
Opportunity for students to apply what they learn from public health classes, get hands-on experience, and earn community service hours
Opportunity for networking and partnerships, particularly between youth and adults while enhancing data collection skills, leadership skills, ownership of the data, and quality results
Opportunity to engage retailers.  Especially in pro-business rural communities, HSHC can be an opportunity to inject some competition for which store provides healthier options.  Just remember that data cannot be shared at the individual store level and only reported in aggregate (greater than 5 stores).
Opportunity for volunteers to experience other parts of the community they may not have seen before, eat at new restaurants, and showcase places where the LLA implemented tobacco control policies and changed the environment, like smoke free parks
Opportunity to foster "mini advocates" that share their enthusiasm with their peers and build momentum with the help of others.  They go back and tell their friends what they did and are proud to be part of something big and meaningful
Yes, there is a required minimum length of time, but not it's not a requirement that has to feel like a burden!  Remember, it took all of us coming to Sacramento for a multi-day meeting with statewide experts in Tobacco Control, Nutrition and Obesity Prevention, Substance Use Disorders, and Sexually Transmitted Disease Control.  We heard from three data collection rock stars and benefited from networking with others that we could learn from their past experiences and gather tips to make our HSHC work easier.  So, while the easy (and required) thing to do is follow your scope of work that states a 6-hour training will be provided, the more meaningful and impactful advice we are giving is to encourage you to invest this time and effort into your team and your community.  When you put that work into training your team, your team is more motivated to give their best as well.
Category
Tags