Show me the... DATA!
by Cindy Valencia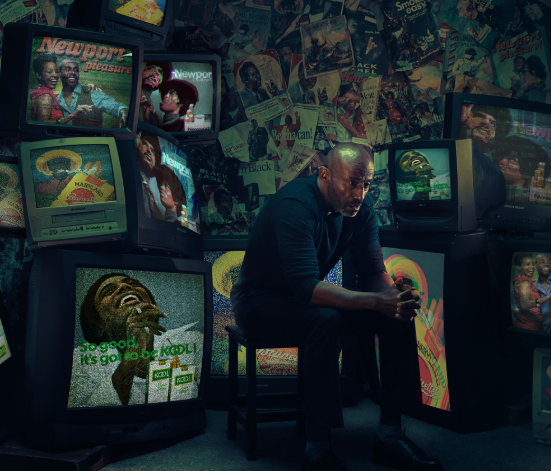 Earlier this year, TCEC launched a new webpage, "Priority Population Data," where projects and community members can explore tobacco control data for priority populations.  Making this data accessible is an important aspect of working toward health equity and data equity by ensuring that data are shared with our community.  We presented this awesome website during a webinar and in a breakout session for conference California Rising: Empowering Communities to Advance Health Equity.
But if what if you are interested in diving deeper into tobacco-related health inequities data?
First, take some time to think about how you will use data to tell a story. 
Who is your target audience?

How will the data-driven story impact your community or future work?

What will you do with your data findings?

Will you create a local fact sheet?

Will this be part of your cultural evaluation plan?

Is this part of a research paper or report?
Once you come up with a general outline, you'll want to make sure you have a clear research question. You also want to make sure you check for existing literature available or an analysis report you can use to find the answer to your question. This part of the process takes time, but can save you more time down the road if the data analysis is already available, such as, on the Story of Inequity website or through the Rover Library. If the data is available, then you can fast-forward to sharing your story.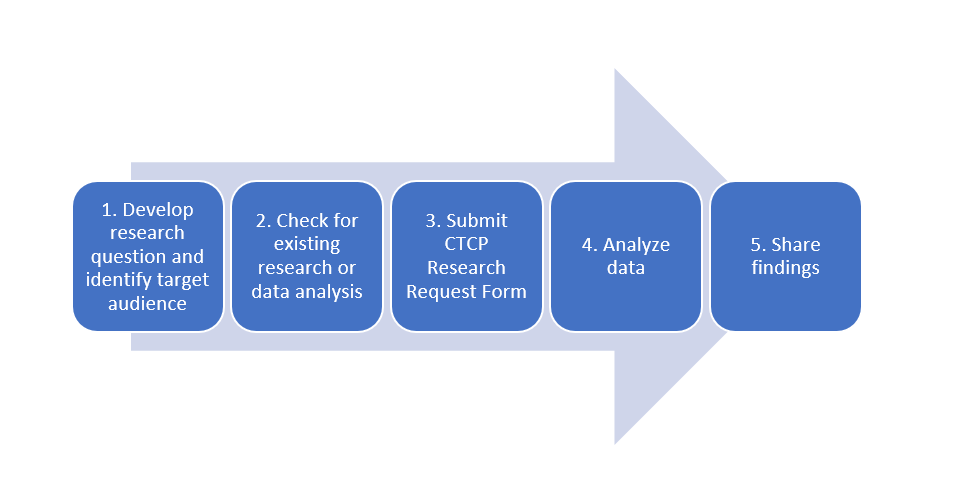 A great resource is CTCP's survey instruments, training modules and protocols website. Each survey has a brief description of the information captured. Use each description to find a survey that aligns with your interests or research question. I reviewed the existing data available and the survey tool that aligned closest to my research topic was the California Student Tobacco Survey (CSTS). I found that the demographic questions could offer the opportunity to assess for differences about cigarettes, e-cigarettes and other product use and other variables (e.g. across grade, age, gender, Spanish or Hispanic/Latino origin vs. non-Spanish or Hispanic/Latino). 
Perhaps the hardest part was finding an existing data set to test my research hypothesis. As a first year PhD student, collecting my own data is not feasible and, in my situation, redefining my questions to better align with the existing data sets was the way to go. Once you find a data set that works for you, simply submit the CTCP Data Request Form.
You are the local expert. You know your community and you know what local data is missing. This is your opportunity to answer an important question that can help tell the story and build momentum for future tobacco prevention efforts in your community. 
If you need technical assistance, TCEC is available to support you as you dive into your health inequities data project! 
Visit the TCEC website for more information or contact us for help with:
Developing an instrument for collecting local data.
Conducting your data analysis. 

Remember to be cautious about weighted calculations and small sample sizes.  Larger samples are more closely representative to a population and a small sample size decrease the reliability of your findings.  Using aggregated data (e.g. across years or counties) might be a potential solution to get around small sample sizes.

And so much more!
Primary Category
Tags