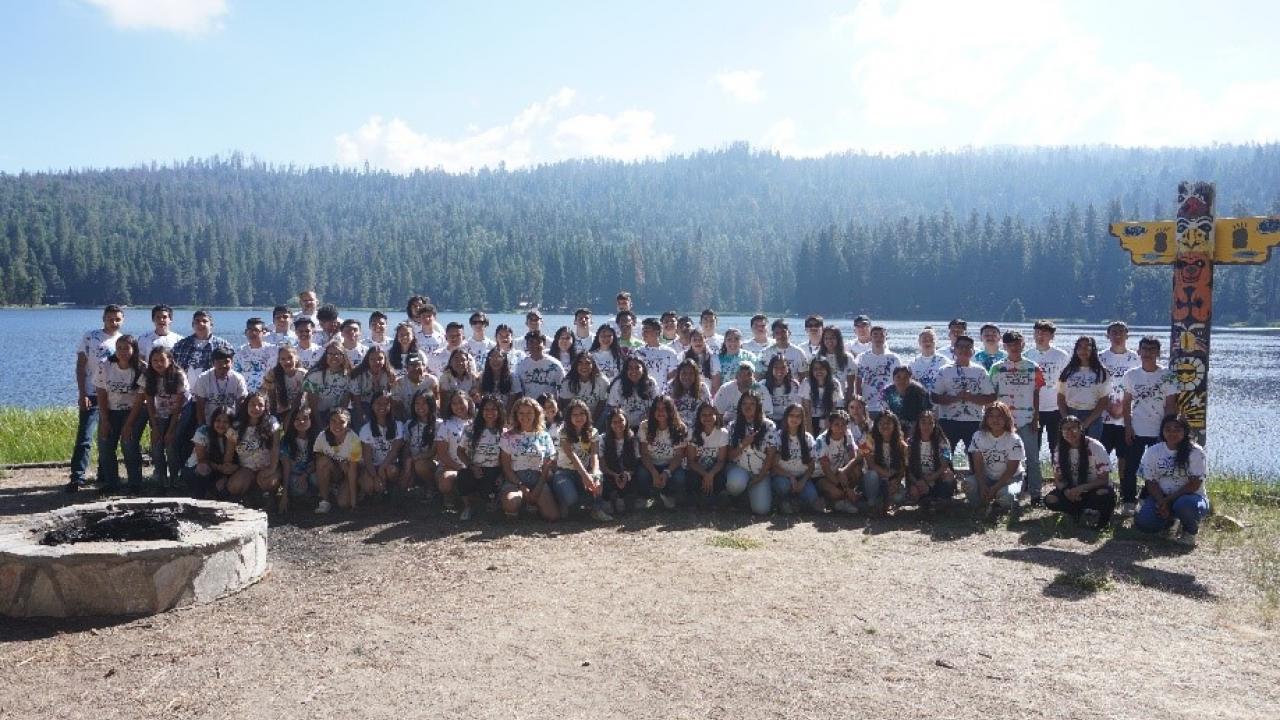 by Jorge Andrews
"The young do not know enough to be prudent, and therefore they attempt the impossible, and achieve it, generation after generation." --Pearl S. Buck
Summertime! The time when students leave their backpacks--- and responsibilities--forgotten in their closets.
Or do they?
We often assume that young people are not listening, just staring at their phones and living in a virtual reality. The truth is young people are listening, they are paying attention, and they want to be included in improving their communities. Social consciousness is very much alive, and if the week I spent attending the Youth Leadership Summit (YLS) is any indication, the future will be changed for the better.  
This past June I had the privilege of attending the YLS put on by the California Health Collaborative. Teams of dedicated public health professionals bring teens from all over the Central Valley to discuss ways they can be involved in the fight against tobacco and other harmful substances. Programs involved in the YLS in 2019 included Regional Advocates Countering Tobacco (ReACT, tobacco control), Performing Above the High (PATH, cannabis use prevention), and Lock it Up (opioid prevention).
This was my third year attending the summit and have seen the program and the youth grow, in both number and experience. When I first attended the youth summit in 2017, there were fewer than 40 participants; in 2019, there was a total of 86 youth! Several of these young men and women have attended multiple years, and I have witnessed them go from shy kids to empowered speakers and active advocates for change in their communities.
The Youth Leadership Summit invites professionals from throughout California to come and present on their work and provide youth participants with tools and methods to engage in change. Speakers and presenters include law enforcement officers, a Fresno State professor, a local media/radio producer, California Health Collaborative (CHC) staff, and peer presenters who share their stories and experiences.
Presentations often include hands-on activities, which help youth build skills that they can take back to their local coalitions or carry with them into other endeavors. One such activity took multiple days to complete. Daisy Lopez and Joanna Garcia from CHC headed a session that began by asking youth, "What change would you like to see?" The group was guided through a group brainstorm of policies they had worked on or policies they would like to see. One out of the box idea came from a young man named Nick who suggested placing a cap on the amount of tobacco products that retailers could stock and sell.
Youth participants then chose a policy they would like to pursue and develop a campaign to implement the policy. The youth developed a public opinion poll and key informant interview, tested the data collection tools, collected data, and analyzed the results. On the final day of camp, the youth presented their suggested policy with results from their evaluation tools to a 5-member "city council" made up of CHC staff members.
It was impressive witnessing the young presenters pull together different tools they picked up from various breakout sessions. I must admit, there are times when it appeared that some of the participants were not listening to presentations, but watching them apply what they had learned throughout camp into their presentations was touching and motivational.
In addition to presentations, there were plenty of opportunities for fun! The camp included many team-building sessions and helped bring a group of 84 relative strangers into a community. Activities included swimming, rock climbing, hiking, arts and crafts, and volleyball.
As cliché as it may sound, youth are our future. They are leaders, trend setters, and champions for change. It is our responsibility to prepare them to take on this mission. What I have seen in these past 3 years is that youth want to be champions for positive change in their communities They want their voices heard. They want tomorrow to be better than today.
Category
Tags