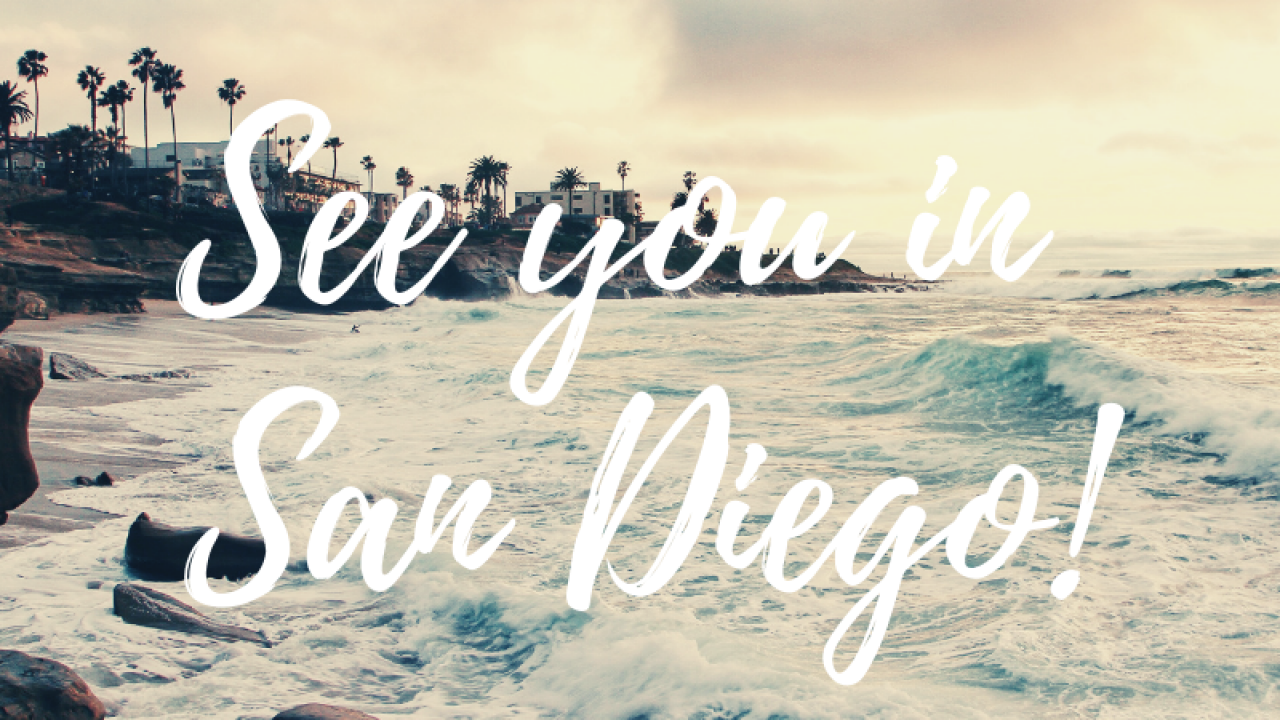 by Catherine Dizon
TCEC staff attended the 2018 American Public Health Association Conference along with 13,000 other participants, including many CTCP-funded partners.  The APHA annual meeting is a beast of a conference, taking every room in the San Diego Convention Center and nearby hotel meeting rooms.  Virtually all hotel rooms are booked during APHA, so if you are interested in attending in the future, be sure to secure your spots early!  I would also recommend being strategic when choosing sessions.  While there is a 30-minute break between sessions, depending on the distance between rooms, you may need more than 30 minutes to get to your next session!  And definitely remember to check out the exhibitor area to learn more about public health programs and services throughout the country.
TCEC prepared a poster on "Prohibiting Flavored Tobacco Products in California," sharing findings from key informant interviews, public intercept surveys, and evaluation reports-- all based on the fabulous work by local tobacco control programs.  We had a lot of fun being creative; just check out what we came up with!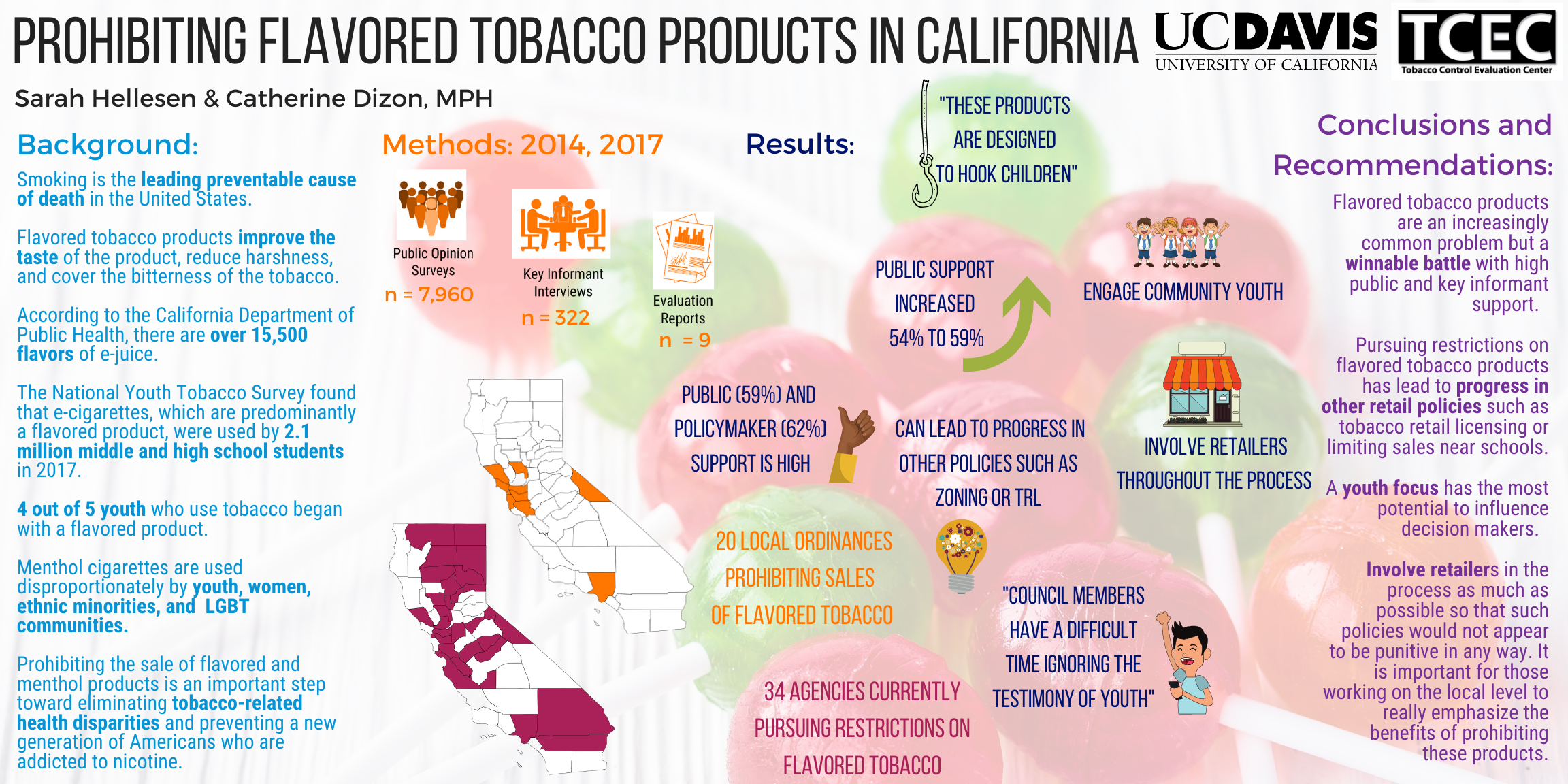 We received a lot of great feedback from visitors and some local tobacco control programs that were able to see their work highlighted in this way.  If you're interested in learning how to make more interesting posters and strategies to present and share your evaluation work, please contact us!  One nice thing about APHA is that it organizes posters by topic, so we were able to walk around the area and network with people working on similar issues on health effects of flavored tobacco. 
We also attended so many great sessions that embodied the theme of health equity.  The Monday general session, "Weaving a New Narrative of Belonging for Health," was a major highlight of the conference.  Dr. Melissa Harris-Perry moderated a panel that discussed the power of storytelling, especially in communities with high degrees of vulnerability and even invisibility. 
Dr. Xavier Morales presented a session titled, "Measuring the Impact of Building Power as a Strategy to Improve Health." Especially when talking to general audiences, using simpler and more straightforward language is helpful and often essential.  Dr. Morales suggested that instead of using the term "social determinants of health" which is a main focus of public health, use the words "ingredients for a long and healthy life."  Our words contain so much power, and by using our words intentionally and with some cultural humility we can make more meaningful connections and progress towards improving health in our communities.                                                                                       
If you're interested in attending and/or presenting at a conference, feel free to contact us for help in submitting abstracts or developing eye catching posters, presentations, and visuals!
Category
Tags