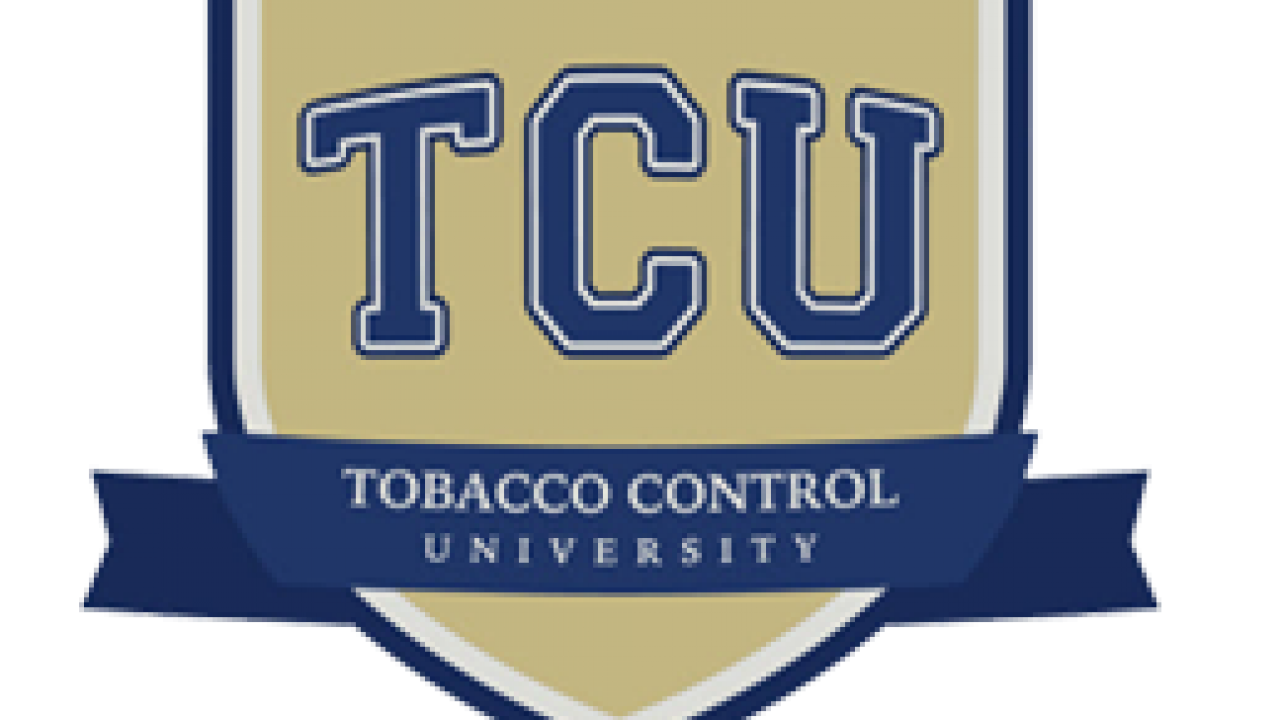 by Jorge Andrews & Lance Jimenez
It is easy to see that tobacco control programs in California are growing by leaps and bounds. With new funds coming in from Prop 56, we are now able to expand our teams. Even here at TCEC, our small team of dedicated evaluators has grown.
With this growth comes the responsibility to get every new staff member on the same page. To that end, CTCP created an introductory course on California tobacco control, dubbed Tobacco Control University (TCU). There have been two of these introductory meetings, one during last Fall in Sacramento and one earlier this Summer in Long Beach. I was fortunate enough to be present at both events. Lance Jimenez, our new TCEC intern, joined me for the summer TCU, and these are our two perspectives on the event.
Lance Jimenez: A Fresh Perspective
As an intern for TCEC, the only aspect of tobacco control I knew about was the data collection and management. We provide devices to collect data and educate various tobacco control agencies in refining their data collection techniques. That was about the extent of my knowledge of tobacco control. TCU was enlightening, exposing me to the aspects of tobacco control I had not thought about.
TCU was a thoroughly engaging event with several interactive activities. Learning the process of advancing tobacco control through legislation was made simple and easy using a simulated group activity. The panels of experienced tobacco control staff ensured that those new to the field could ask ample questions and receive insight into the demands and rewards of tobacco control. The communicative nature kept interest up throughout the two-day university.
I noticed that all the agencies worked like the parts of a machine with one goal: to make California a tobacco-free state by 2035. With attendees representing all areas of California, it was fascinating to learn how experiences differed from county to county. TCU allowed people to share their unique perspectives, whether as part of a priority population, rural community, or the largest urbanized areas.
I was surprised about the interconnectedness of California's tobacco control units. Beyond everyone's connection with their group, the organizations which support the LLAs, like Rover, TECC, Loop, CYAN, Center for Tobacco Cessation, and TCEC provide a web of connections which offers benefits to all others. All these organizations offered to assist with or direct you to a statewide or regional organization that can assist with any trouble or idea that needs to be worked out. TCU made clear that anyone in tobacco control is never without the help of others.
TCU was an excellent introductory course to tobacco control.  It teaches the processes associated with tobacco control in addition to the array of resources available. Most importantly, it reveals the passion people hold in the fight for tobacco control. TCU was enriching and I encourage any newcomer to attend.
Jorge Andrews: A Seasoned Perspective
Going to any CTCP event is like going to a giant reunion with friends. In the case of TCU, it was also an event to welcome and make new friends. I attended both TCU events-- both were very positive, with high energy and enthusiasm. Kyla Adams and the team at CTCP did an amazing job of bringing together voices from just about all teams working in tobacco control in California, from both statewide and regional projects. Each panel summarized their programs in order to guide new partners through the world of California tobacco control.
The Long Beach TCU began much the same as the Sacramento Event. CTCP came out clapping to rock music, getting the crowd pumped up and ready to learn. The day began with a broad overview and history of California Tobacco Control by Gordon Sloss, CTCP Assistant Branch Chief, summarizing decades of work, achievements, and challenges faced. This helped provide context of why we do this work and motivation to continue to make California a healthier, more equitable place for all.
As the panels continued, I took the time to mingle with the crowd, finding out where people came from. There was representation from all over Southern California and the Central Valley. There were many new faces and even some reshuffling of people from other affiliated programs. Everyone had questions and enthusiasm. I am sure the Long Beach location helped elevate excitement for the future.
I look back at the time when I joined California tobacco control back in 2013 and remember thinking: "Where do I even start? There are 61 local lead agencies and tons of competitive grantees-- who does what?" It all felt so big and impersonal, like a giant machine that could chew up a person in its cogs. My experience contrasts with TCU's friendly new approach, where the giant California tobacco control machine is introduced and presented in a friendly, personable and understandable way. I for one am very happy to be able to have been part of this and to be able to put a human face to our work.
I look forward to working with our new partners in tobacco control and hope to continue to build on the momentum. The enthusiasm from the field is palpable, and even though we face new challenges from things like vaping and marijuana, this new generation of tobacco control and public health professionals seems up for the challenge. Events like this help transform our work from individual projects into a community of tobacco control. Now let's go out there and keep improving California!  
Category
Tags